How good does it feel to cook when you've got a fully stocked kitchen?
You'll soon find out! Our BIGGEST ZWILLING J.A. Henckels sale EVER is on now, and we're here to help break it all down so you can get the most out of all these offers, including, truly, the lowest prices we've ever seen on some of these top-quality knives.
Beyond amazing knives, Henckels offers incredible cookware, drinkware and thoughtfully designed gadgets and accessories that will make cooking so much easier and way more fun.
To get you going, we've rounded up three must-know facts about our huge semi-annual sale, on now through April 8.
Lowest prices on Henckels knives ever
We're not exaggerating. For the first time ever, all of our open stock knives are 30% off. That means you can pick up whatever you need to build your perfect knife block – whether it's a chef knife, a paring knife (or both! Or more!) – whichever knife you choose will be at the best possible price. Plus, if you spend over $300, you get a FREE knife block so you can store your lovely investments safely (and stylishly) – more on that below.
We also have special prices on utility knives that are truly shocking. Proof: The ZWILLING Four Star Slicing Knife is usually $134.99 but is on sale now for $49.99. 😲 RIGHT?!
BOGOs galore
Now is the perfect time to make sure you have the right tools you need in your kitchen. All gadgets are Buy One, Get One 50% off, meaning you can build a beautifully matching arsenal of any home chef's dreams.
Along with the gadgets, you can pick up double-walled tumblers and mugs that are that magical combination of trendy and practical. Once you try them, you won't want to use anything else. These BOGOs are available at all of our stores (not online, sorry!), so find your nearest location at ksp.store/locations
Raise your hand if you like free things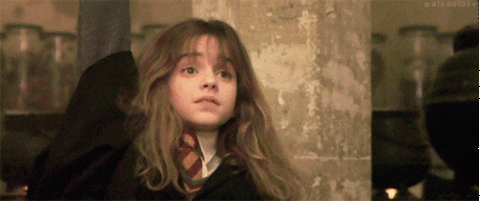 Excellent! Us too. We like them SO much, that we're giving you an amazing selection of FREE gifts with purchase.
As mentioned above, you can get a free 10-slot knife block with a $300 purchase of knives or a free 18-slot block with a purchase of open stock knives over $400. These are valued at over $100 each, so this is an amazing opportunity to customize your kitchen at unreal prices. See more on this offer at ksp.store/freeknifeblock.
Not to be outdone in by knives, you can also get a totally complete set of cookware by getting a free Henckels frypan with certain cookware (see more here) and free steak knives valued at $160 by buying this amazing knife block.
How will you build your Henckels collection?
See more details and all our special offers at kitchenstuffplus.com/henckels and be sure to share with us on Instagram @KSPStuff! We'll answer any questions you have and will love to see how you #cookwithZWILLING.