Posted on 24 September, 2019
in Recipes
There's nothing like homemade pie, especially during the fall.
This time of year is all about harvesting our favourite fruit and making them even more delicious by baking a fresh pie. We've put together some of our favourite pie recipes that are made for cozy, fall days.
1. Deep dish cider caramel apple pie
View this post on Instagram
Caramel is the perfect way to help apple pie steal the thunder from other fall desserts. Your guests will be impressed not only by how good this tastes, but how good it looks, too. Find the recipe by Less With Bread here, and find your perfect pie dish here.
2. Classic apple with maple infused yogurt & pecans
View this post on Instagram
It doesn't get more classic than apple, but a Classic Apple Pie with Maple Infused Yogurt and Pecans? Find the recipe from Simply Beautiful Eating here. Get this Staub en France ceramic pie dish here.
3. Mini sweet potato pies
https://www.instagram.com/p/BZ54quWAI51/?hl=en
There's no need to share one big dessert when you have multiple minis filled with Sweet Potato!  Plus, how adorable are these mini pans?
Easy, simple, delicious.
3. Peach "crie"
https://www.instagram.com/p/BK_WIDIjwI8/
Ontario farms are full of apples right now, but they're also full of peaches. Change things up from the usual apple and try this crumble-pie combination. Find the recipe from Simply Beautiful Eating here. We also love the pop of colour from this dish.
5. Triple chocolate pumpkin pie
Everyone knows (and generally loves) pumpkin pie in its traditional form – but have you ever had it with chocolate? Try something new with this recipe from Closet Cooking.
6. Cranberry-ginger pear pie
Nice to look at and we're betting even nicer to taste, this bright, tart and warming dessert is sure to impress your guests. A nice change of pace from traditional offerings, and a great way to combine some of fall's best flavours. Try the recipe from Brown Eyed Baker here.
7. Caramel apple & granola crisps
https://www.instagram.com/p/BC0vvQksZqv/
Not quite a pie but still deserving to be on this list are these Caramel Apple Granola Crisps. You'll still enjoy all the delicious fruit, but instead of crust, there's a satisfying granola topping. Find the recipe from Simply Beautiful Eating here.
Time to get your fall dessert on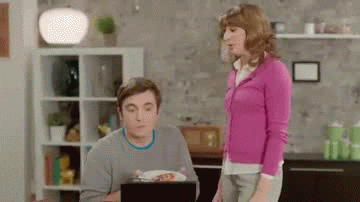 We've put together all the essentials you'll need at ksp.store/pie. From dishes to apple slicers, we've got it all!
Looking for more fall cooking ideas? Try these tasty side dishes this Thanksgiving.
What's your favourite fall dessert? Share your favourite fall recipe and your best food pics with us at facebook.com/kitchenstuffplus and on Instagram @kspstuff!