Posted on 21 August, 2019
You asked and we delivered – Kitchen Stuff Plus is heading to *drumroll please*… London, Ontario!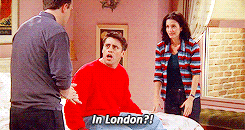 That's right – this fall, we're opening a new store in London. And we're looking for new Kitchen Stuff Plus team members! Read on to learn more about opportunities at our new location.
We're so excited to be coming to London
This October, and for the first time ever, we'll be opening up the doors to a London store. We're working very hard to get this store up and running for you. Plus, we're on the lookout for new staff to join our London team!
Is Kitchen Stuff Plus the workplace for you?
If you're looking for a new challenge, are ready to lead a great team, and are passionate about a fast-paced environment, Kitchen Stuff Plus is the place for you! We're currently hiring a full management team for this new London store in White Oaks Mall.
If you're interested in joining our fantastic team and being part of our exciting new store, join our Job Fair on Thursday, September 5! You can also apply here or email us at careers@kitchenstuffplus.com.
More news coming soon
We're beyond excited to finally be opening up a store in London! We hope you'll join us for our official opening coming this October. We look forward to welcoming you to our new store. And between the customer favourites and our newest items, there's always something fun to explore on our shelves.
Just like our other Kitchen Stuff Plus stores, this 10,500 sq. ft. space will be stocked with your favourite gadgets, cookware, bakeware, organizers and everything you need for a modern, functional home.
In the meantime, until we're open, you can always shop online with us at kitchenstuffplus.com, where orders over $75 ship free*!
For more details about all of our stores throughout the GTA, visit ksp.store/locations.
Connect with us
Stay tuned for more details about our official opening in London, and be sure to keep in the loop on our social channels by following us on Instagram @kspstuff or liking us at facebook.com/kitchenstuffplus. We always love hearing your feedback!