ATTENTION EVERYONE: It's time to get ready for back to school!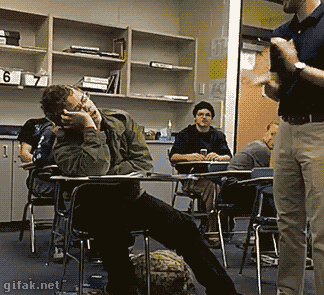 Don't know where to start? We've curated the TOP 15 things you need to get you and or your little one organized and ready for those early mornings out the door!
1. Colourful collapsible containers
Our Lunch POP series is the perfect addition to packing any lunch. The clip-lock lid prevents accidental spilling and the unique design collapses for easy storage when not in use. See all the sizes and options here.
2. Double-wall water bottles
In a hurry to soccer practice? Grab your Quench Double Wall Water Bottle and run out the door! These water bottles help your water stay cool longer with their sleek design and double wall exterior. Check out all of our styles here.
3.  Never be spoon-less again 
You'll always be ready for a warm lunch when you have a Thermos Stainless King Thermal Food Storage Jar-Spoon! From the brand you know and trust, this double-walled food container will keep warm for longer AND it includes a foldable spoon.
4. An egg-cellent gadget
Make the perfect egg before school with our Joie Egghead Heat Sensitive Egg Timer! The timer changes colour to tell you egg-actly how cooked your yolk is. Just drop the heat sensitive egg timer in the pot with your eggs and watch it turn colour to let you know when your eggs are ready!
5. Sleek tabletop organizers
InterDesign Clarity Organizers are perfect to store away your back-to-school supplies, makeup or bathroom essentials. The clear design provides a sleek look to match with any style. These stackable organizers also let you mix and match to make the perfect storage solution for your needs.
6. Yogurt and granola on-the-go
Never skip breakfast with the Fuel Breakfast Solution Yogurt and Granola Container. It's the perfect way to take your favourite yogurt, fruits and granola on the go! The two separated compartments make sure that your granola stays crunchy while the built in ice pack keeps your yogurt cold and fruit fresh.
7. Blender for one
Moving out for the first time this September? This Starfrit Personal Blender is just for you. Make your favourite smoothies and protein mixtures with the help of its handy lids. It also features a to-go mug perfect for a healthy breakfast on-the-go!
8. Unique Thermos lunch bags (and more!)
Stand out with our unique assortment of Thermos kids lunch bags! From characters your kids know and love like Spiderman, Paw Patrol and Shopkins, we've got just what you need to get your child excited for back-to-school.
9. Fun kids Thermos containers
Keep your kid's lunch warm all day with our Thermos Insulated Novelty Lunch Bags. We carry tons or designs and shapes to make back-to-school time fun for your little one! See all our styles here.
10. On-the-go Thermos kids water bottle with straw
It's easy for younger kids to bring their favourite drinks with a Thermos Funtainer Sport Bottle. The button press lid secures the bottle from spills while the double wall insulation keeps beverages cool.
11. Look no further for replacement straws
Need a replacement straw for your Thermos Funtainer Bottle? We've got you covered with Thermos Funtainer Straw Replacements! These straws come in a set of two and are quick and simple to replace.
12. Stylish tote lunch bag
Our KSP Bella Lunch Bags come in a HUGE assortment of styles to fit exactly what you're looking for. From prints like rainbow polka dots to monochrome damask, these insulated lunch bags are spacious and WIPE clean!
13. Master your desk with a bamboo drawer organizer
Ready, set, ORGANIZE! Stay organized this back-to-school season with a KSP Natura Bamboo tray. These trays come in an assortment of sizes and also expand to fit your drawer. Perfect for organizing cutlery, kitchen gadgets, household items or craft supplies.
14. Space-saving storage
These collapsible bins are the perfect way to organize your things away. Whether you're storing kids toys, school supplies or clothes, these square containers are great to place under your bed or in your closet. The collapsible design also saves space when not in use. Click to see all our styles!
10. Money-saving travel mugs

Travel mugs are a simple way to enjoy a hot coffee from home on the go!  The Thermos Stainless King Thermal Travel Mug features a double wall vacuum insulation to keep your drink hot for up to 5 hours. Fuel your coffee or tea addiction with one of our many styles! Click here to see more.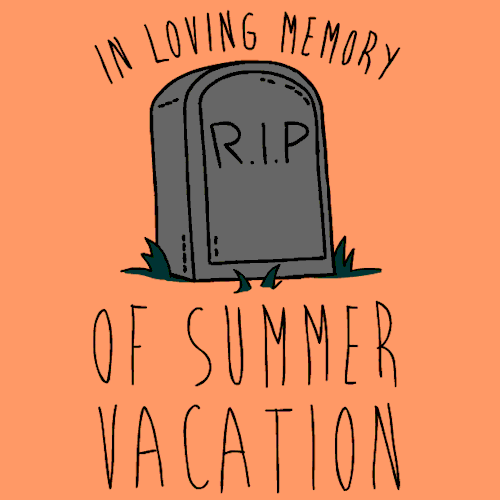 Are you ready to get back to school?
Feeling inspired? Ready to tick some things off your list? Check out everything you need with our wide selection of school essentials and see what we're sharing on Facebook or Instagram.
Need some more ideas? Take our quiz to see what your child *really* wants for lunch!