Still looking for the best Christmas gift for that special someone? You've come to the right place!
From cookware sets to super cozy throws, Kitchen Stuff Plus has tons of great gift ideas for everyone on your list! Make sure to visit our website for even more great gift ideas.
This year, we'll do the shopping for you! Many of our stores are offering Click and Collect this Holiday season, and it only takes 3 easy steps: shop online, wait for a confirmation email, and head over to your selected store.
Here's our Top 20 Christmas Gifts for 2020!
COOKWARE & BAKEWARE
1. ZWILLING J.A. Henckels Joy Cookware Set of 10 – Dripless rims, stay cool stainless steel handles and glass lids make this the ultimate cookware set for any home chef! *Plus, a FREE Zwilling Marquina Non-Stick Frypan with your purchase! (Valid December 17-23, while quantities last)
2. KSP Perfect Cookie Press & Icing Gun (Set of 24) – Create perfect cookies in a variety of 16 different motifs with our Perfect Cookie Press and Icing Gun. This Perfect Cookie Press makes for a fun and creative afternoon with the family!
3. Henckels Enamel Cast Iron Dutch Oven – The Henckels Oval Cast Iron is not just beautiful to look at- it's one of the best you'll ever use. The blend of cast iron and enamel coating resists sticking and conducts heat evenly so you can roast cuts of meat, simmer stews and perfectly prepare your favourite meals.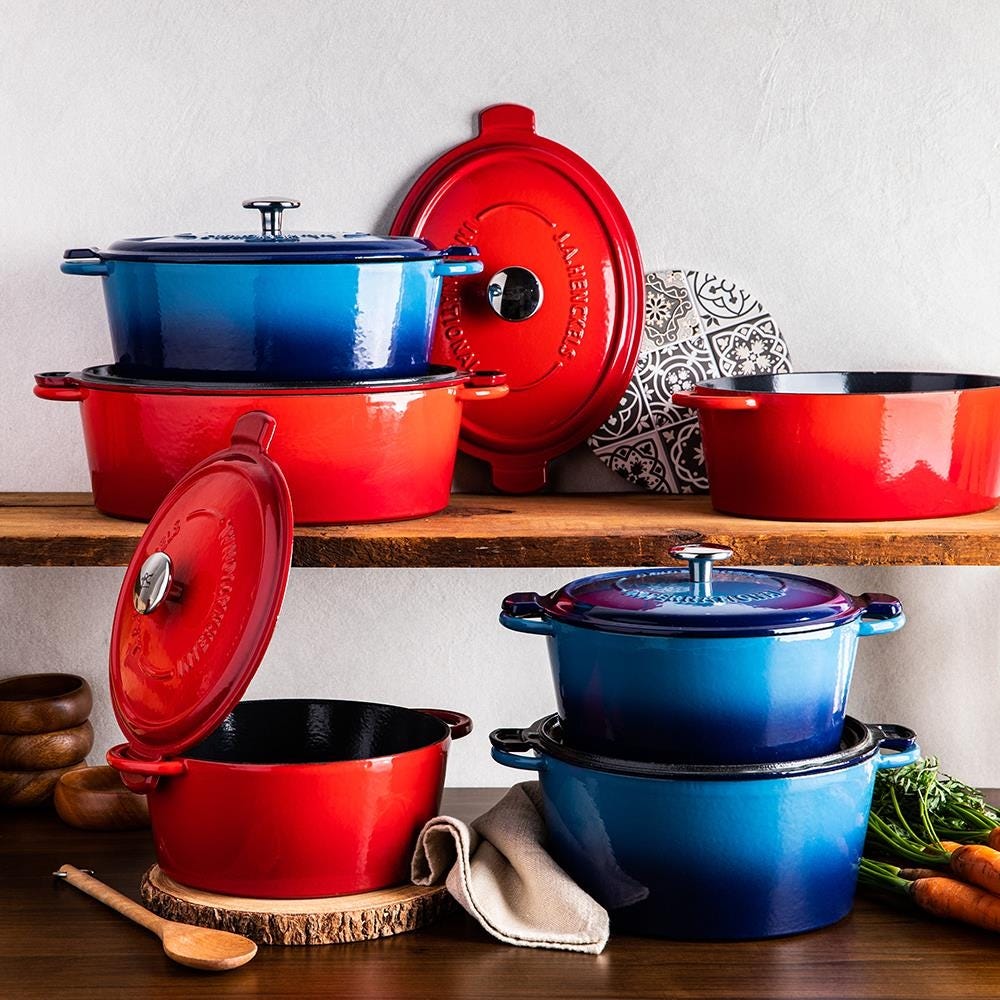 4. KSP Bakers Silicone Baking Sheet (Set of 3) – Make baking perfect cookies even easier with our Bakers Silicone Baking Sheet. These handy non-stick sheets are safe for use at baking temperatures and help prevent your cookies from burning or sticking to the bottom of the pan.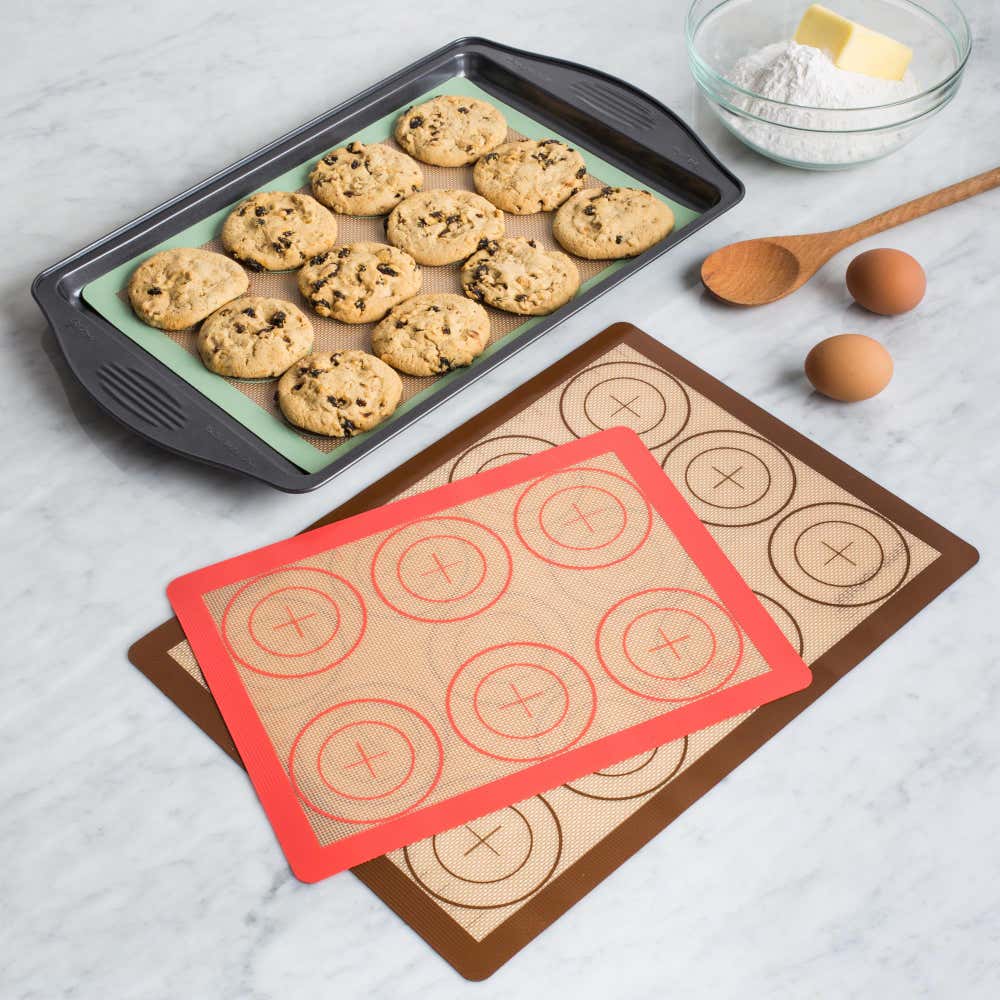 APPLIANCES
5. Breville Infuser Programmable Espresso Machine – Make deliciously perfect espresso at home with a state-of-the-art Breville Infuser Programmable Die-Cast Espresso Machine. Low pressure infusion expands the coffee grinds for even flavour extraction.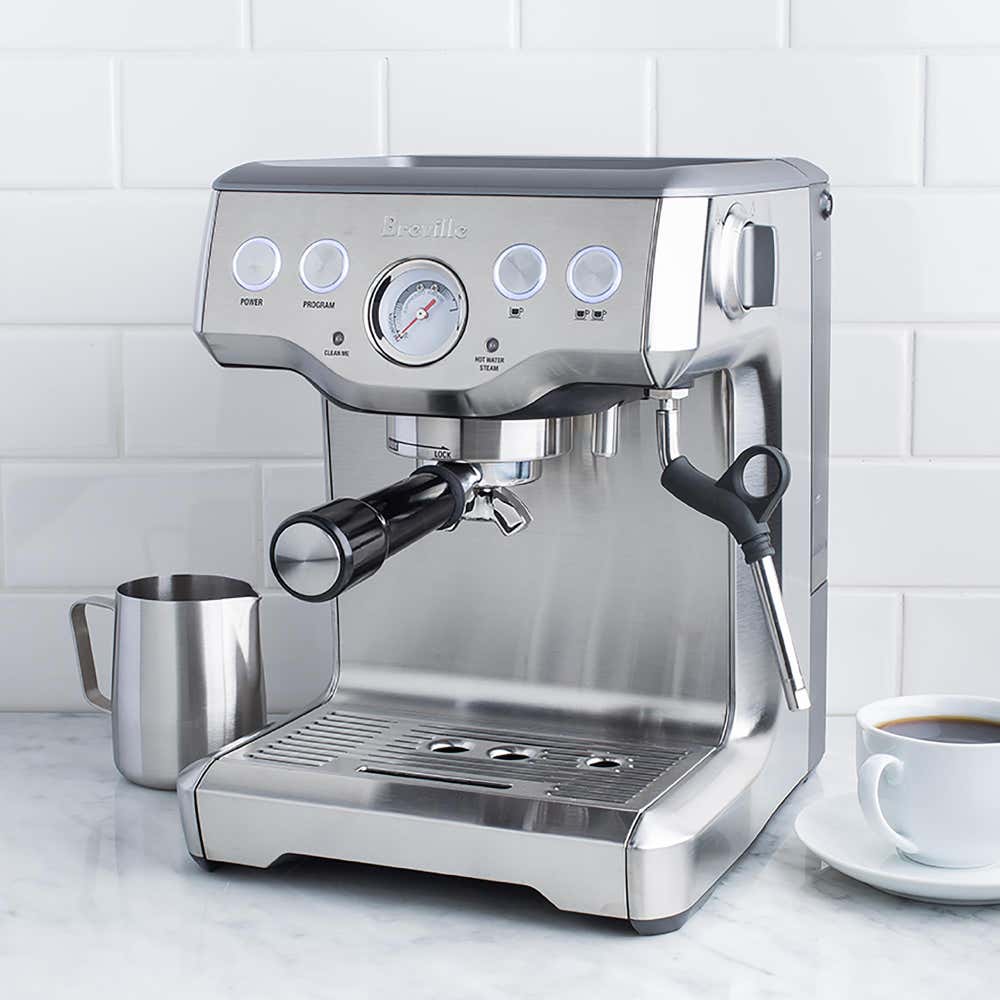 6. Chefman Glass Kettle with Infuser – Boil your water and steep your tea in one device. The Chefman Glass Kettle with Infuser is an electric kettle that features a removable infuser core for steeping loose leaf or bagged tea. 7. Chefman Easy Chop Mini Food Chopper – Its 1.5 cup capacity is perfect for preparing garnishes for cooking or testing out homemade salsa recipes. Thanks to its small footprint, the Mini Food Chopper will save you counter space and can easily be hidden away in any pantry.
8. SodaStream – A fun and simple way to create your own sparkling water at home! Add in any Soda Syrup to create your new favourite drink. Plus, when you finish your SodaStream CO2 Canister, you can exchange it at any Kitchen Stuff Plus location and save $14.99 off the price of a new one!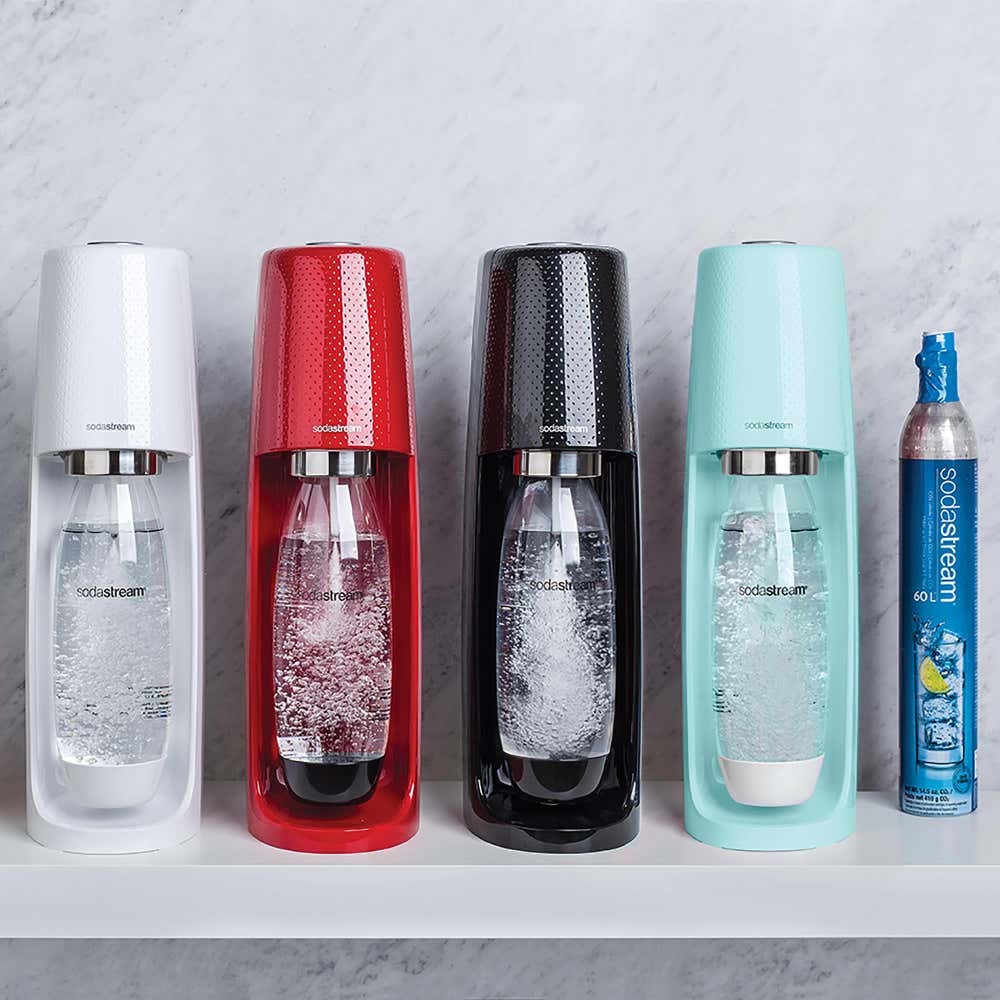 TOOLS & KNIVES
9. KSP Pro Chef 'All-In-1' Mandoline-Chopper (Set of 10) – Choose from 8 stainless steel blades and 2 chopper grids for slicing and dicing. With your ingredients chopped, this 1.5L borosilicate glass container can be placed directly in the oven for easy cooking.
10. KSP Spiral Pineapple Corer – Our Spiral Pineapple Corer and Slicer makes having delicious pineapple quick and easy. Just push and twist for a tasty pineapple treat. 11. Henckels International Forged Contour 9 pc. Knife Block Set – The Henckels International Forged Contour Knife Series will become the go-to set of knives in your kitchen. *Plus, a FREE Henckels 2-Stage Knife Sharpener with your purchase! (Valid December 17-23, while quantities last)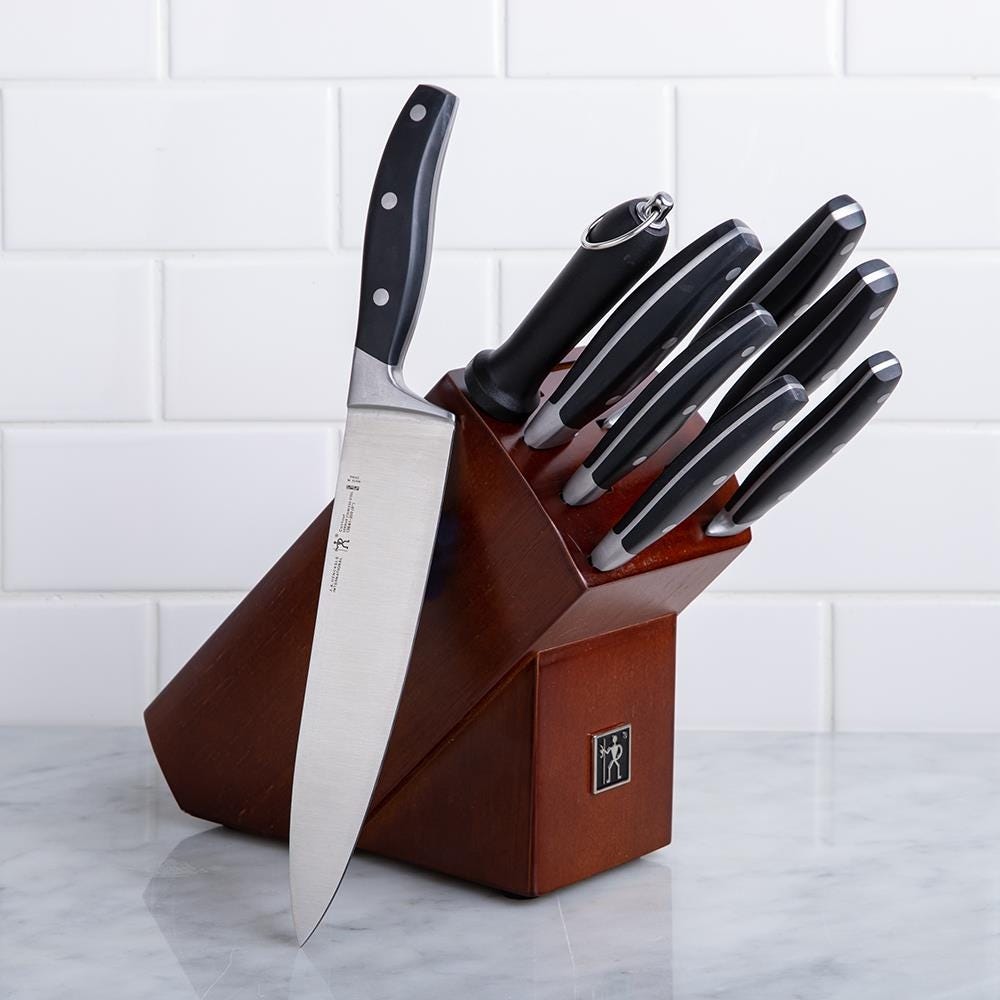 12. KSP Natura Bamboo Cutting Board with Scrap Tray – The Natura Bamboo Cutting Board with scrap tray allows you to chop food and remove scraps faster than ever before. Crafted from eco-conscious bamboo, the hard cutting surface is perfect for any kitchen uses.
DINING & BAR
13. KSP Jamocha 1L French Coffee Press – The borosilicate glass carafe makes it safe to pour boiling hot water directly into your freshly ground beans and the heat resistant handle makes it easy to pour your coffee while it is still hot. Grounds are strained through the reusable mesh strainer, creating a delicious cup of coffee every time.
14. KSP Graphic New Bone China Mugs (Set of 4) – Bright and colourful with funky designs, these bone china mugs look great with any kitchen decor. Dishwasher and mircrowave safe, and available in tons of styles!
15. Libbey Mix-It Up Cocktail Shaker Combo (Set of 7) – Shake up a perfect cocktail! The set includes a shooter glass, mixing glass, metal strainer, wooden muddler and a 3-piece metal shaker.
16. Godinger Exquisite Whiskey Decanter Combo (Set of 7) – The Godinger Exquisite Whiskey Decanter Combo makes your favourite whiskey taste that much nicer. This set of 7 makes the perfect gift for any whiskey lover in your life. Available in 2 styles!
CHRISTMAS
17. KSP Christmas Porcelain Host Mini Bowls w/ Tray – Perfect for serving condiments, snacks, nuts or garnishes. A staple serving piece for hosting your holiday dinner parties and get togethers. Your guests will be coming back for refills!
18. KSP Christmas Village Ceramic LED Decor (Set of 3) – This holiday season, this KSP Christmas Village Ceramic LED Decor will make your home feel super festive. Perfect for centrepieces, coffee tables, mantels, and much more!
19. KSP Christmas Wonder LED Snowglobe – Available in 4 styles, our Wonder Snow Globes are a one-of-a-kind keepsake inspired by nostalgic imagery of Christmases past. This snowglobe is lit by an LED light and can be displayed standing as part of any shelf decor.
20. KSP Sherpa Fleece Throw – Snuggle up under this soft and comfy Sherpa Fleece Throw. This stylish blanket fits any decor and is perfect for staying warm and cozy on cold winter nights! Available in 7 styles!
Happy Shopping & have a Merry Christmas!