Dessert anytime is good, of course, but there's something special about a tasty, seasonal treat.
With a season full of entertaining ahead, we curated our top 5 last-minute fall desert ideas. Whether you're hosting a crowd or looking for a nice way to treat yourself, you'll love these fall desserts. All the recipes are delicious, easy and ready in 30 minutes or less.
1. Salted caramel pumpkin pie crescents
Don't have time for pie? Make a Salted Caramel Pumpkin Pie Crescent instead. These crescents just take 30 minutes to wow your guests and the combination of pumpkin with warm caramel is truly satisfying. This is one fall dessert you'll be coming back to again and again.
2. Warm corn cakes and spiced cranberries
What's fall without cranberries? This corn cakes and spiced cranberries recipe is sure bring out a wonderful cozy aroma and delicous dessert your guests will love.
3. Quick apple pie

How can you make apple pie in 30 minutes? This recipe is the quick and classic touch of fall you've been looking for. You're guests will be coming back for more when they taste the flaky crust and seasoned apples.
4. Delicious bread pudding

Did someone say Dulce de Leche? Impress your guests with this sweet and simple 30 minute Dulce de Leche bread pudding recipe. Warm, sweet and decadent, it's the perfect fall dessert.
5. 3-ingredient chocolate mousse

It doesn't get easier than this! This 30 minute chocolate mousse recipe just needs 3 simple ingredients. Easy as 1-2-3!
Fall dessert is served – now all you have to do is add the turkey…😂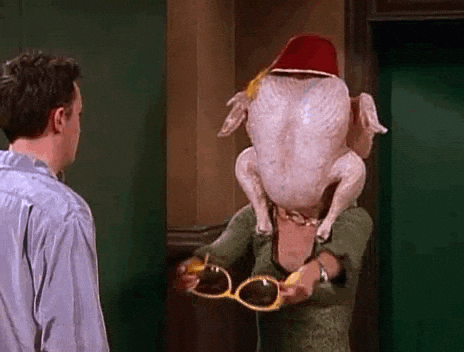 Looking for more fall dessert ideas?
Check out our 5 Recipes To Make In Your Tuscana Bakeware This Fall for more food inspiration.
Have another fall desert recipe? We want to hear from you!  Use #loveKSP and tag us @kspstuff on Instagram!