Posted on 14 January, 2019
New year, new food.
When it comes to food, we're always paying attention. 😋 More things to love making (and snacking on) at home? Yes, please. From the rise in canning and fermenting to reducing your food waste, keep reading to see our picks for the best new food trends.
1. Meatless "meat"
There has been a huge rise in tasty meat-free options like bean burgers and tofu nuggets, whether you're vegetarian or just modifying your diet. Going meat-free for even just one day per week brings with it tons of great health and environmental benefits, including reducing your carbon footprint.
Looking to give it a try? There are several veggie burger mixes made out of things like quinoa, which give you a healthy dose of protein without the meat. Make the whole thing a lot easier with our burger presses, which help make evenly formed patties every time. Once you pile up your favourite toppings, you'll never know the difference!
2. The rise of bread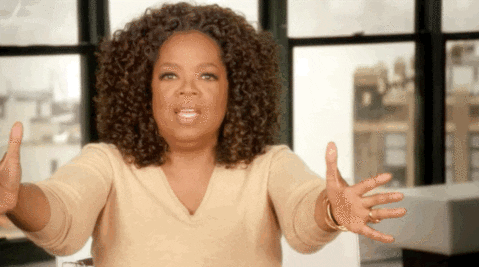 Over the past couple years we saw a shift away from carbs but more specifically, bread. We're happy to see that bread is getting a well ~kneaded~ lift in 2019, thanks to tons of options for experimenting with grains and flours at home.
Want to make bread at home but don't have a bread maker?  This easy recipe will get you going, with the added benefit of yet another reason to LOVE the iconic Staub Cocotte.
3. Online grocery shopping
Now people are choosing to order more than just takeout from home. With tons of new grocery delivery services, people are getting organized ahead of time by either having their groceries delivered or pre-ordering and picking up everything at once.
Need that extra 'thing' to make cooking up your delicious food easier than ever at home? You can shop with us online and we'll deliver it right to your doorstep. 😏
4. Meal delivery services
Along with online grocery shopping, another trend to watch is meal delivery services. This is ideal if you're looking to get some recipe inspiration without wasting ingredients.
You can pick and choose recipes specific to your dietary restrictions and serving size preferences, PLUS they include pre-measured ingredients to make cooking a lot easier. Want to try it out? Learn more about the pros and cons of meal delivery services from this CBC story.
5. Canning and fermenting
Know what's in your food by canning and fermenting at home. With some essential ingredients like fruits, vegetables and vinegar, you can make your favourites from fresh strawberry jam to homemade kimchi.
Check out our 7 Canning Essentials You Need For Canning And Preserving Season to make sure you have everything you need like a jar funnel for easy pouring and other fun kitchen gadgets.
6. Milk alternatives
There are tons of milk substitutes out there. From oat milk to almond milk, people are looking for something more than just your average milk bag. If you have ever bought these alternatives, you know that they can get VERY pricey 💰💰💰.
Did you know you can make them at home for a fraction of the cost? Find helpful tools like sifts and blenders on our website so you can make some creamy goodness at home.
7. Ginger water and infusing
Infusing your water is an easy way to trick yourself into drinking more water. In 2019, the trend to watch is ginger-infused water. Ginger is great to help against inflammation, balance blood sugar and weight loss.
It doesn't have to stop with ginger water. Add a touch of flavour to your water with your favourite fruits and veggies. A water bottle with a built-in infuser lets you sip your custom infused drink all day long.
8. Seed butter galore
In 2019 there is going to be a lot more than your classic peanut butter and almond butter but are you ready for some watermelon butter 🍉?
Seeds are filled with fibre, protein and healthy fats. With the many health benefits of seeds, companies are looking at creating some new seed butters beyond classics like tahini (perfect for people who have nut allergies)!
9. Reducing food waste
https://www.instagram.com/p/BsJz31IjNtU/
Did you know the U.S. alone uses 500 MILLION plastic straws a day?! 2018 was the year of the reusable straw and this eco-friendly shift is here stay in 2019.
Huge companies like Starbucks are looking to see how they can take a environmentally step forward in the future. In 2018, the coffee giant announced their plan to go strawless globally by 2020 with new recyclable lids. Last year, the state of California also announced a big change for the future.. Starting this year, customers at sit down restaurants will not be given a straws unless requested.
If you're looking at how you can reduce your environmental footprint in 2019, read our 7 Eco-Friendly Products You Need in Your Life to help you reduce, reuse and recycle.
Which 2019 food trend are you going to try?
We want to know if you're going to try any trends this year. Share us your favourite 2019 food trends on Instagram or Facebook by tagging us @kspstuff.
Are you a Kitchen Stuff Plus member? Sign up for exclusive discounts, deals and coupons here.